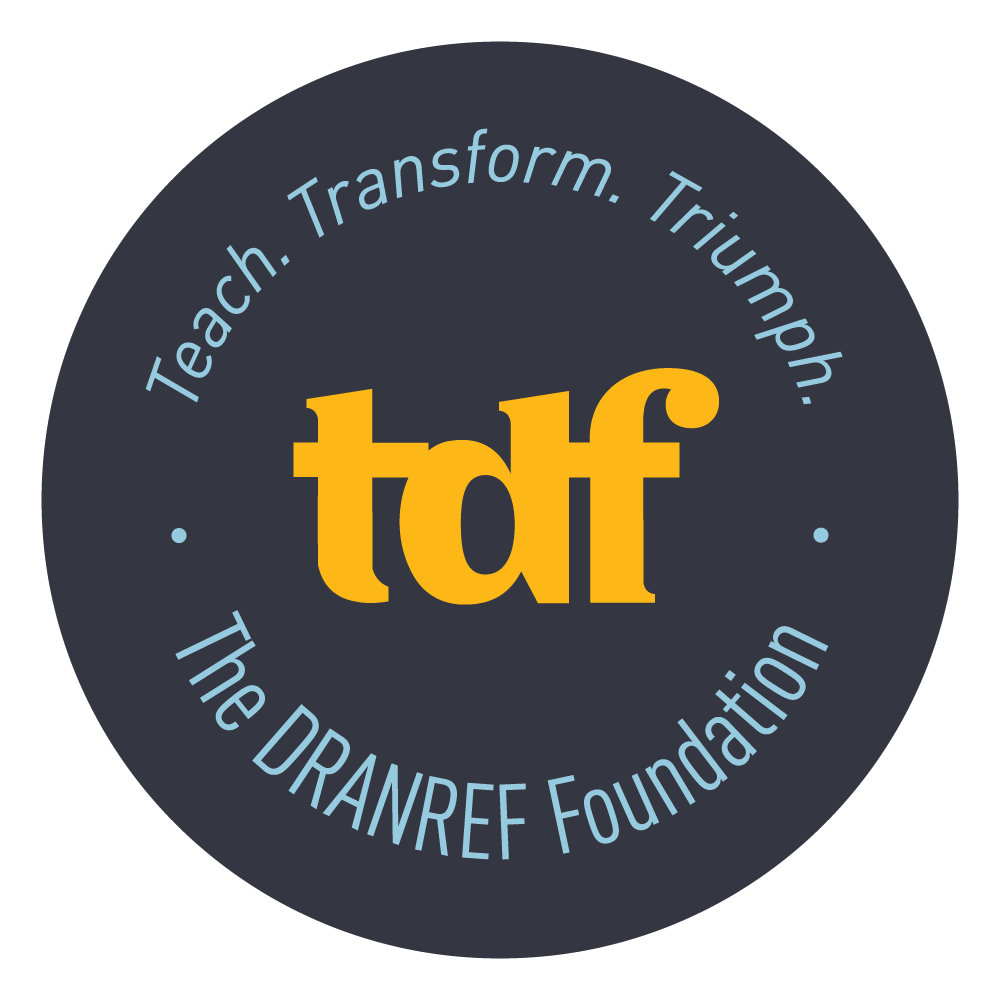 The DRANREF Foundation
At BTG, our commitment to service and to the communities where we do business is unwavering.

We are passionate about empowering young people and creating experiences that foster higher-order thinking, innovation, and social responsibility. Founded in 2015, our philanthropic arm – The DRANREF Foundation (TDF) – carries forth our mission to advance STEM education and entrepreneurship in underserved areas.
Our Vision
Our mission is to create scalable and sustainable programming to help young
people become better problem solvers and future entrepreneurs.
2022 TDF Annual Report
Our Programs
Entrepreneurship Education
TDF focuses on building STEM and Entrepreneurship capacity in middle school and high school students. In partnership with the University of Alabama's Office of Community Affairs, we've developed curriculum and facilitate sessions for their STEM Entrepreneurship Academy on campus. TDF helps students create vision statements and present innovative solutions that improve their community and the world.
Abacus Project
In February 2016, TDF launched the Abacus Project at Cleveland Elementary School in Washington DC, in partnership with The Links' Washington DC chapter. Students were introduced to Asian culture, made Japanese abaci and used the ancient calculation tool to perform math operations. This practice improves math fluency, fosters creativity and concentration, and strengthens thinking skills, too. Our newest community partners, DC Arts and Humanities Education Collaborative and the Computer Clubhouse Network have helped us to expand our reach. Through these partnerships, we are also able to provide professional development workshops to area educators so they can incorporate our abacus curriculum in their classrooms and after school programs.
For more information, please visit the Abacus Project website HERE.
Transportation Career Fair Expo
Each year TDF partners with the Virginia Department of Transportation (VDOT) and a host of other industry companies to sponsor the Annual Hampton Roads Transportation Career Expo. Approximately 1,000 area high school students attend each year and are exposed to an array of STEM and transportation-related careers. The students visit exhibitors, participate in interactive demonstrations, and network with future employers.
At BTG and TDF we look for ways to live our missions of transforming businesses and lives through an ongoing commitment to the clients and communities we serve. It's who we are. It's what we do.
Monica Lewis
President and CEO, The DRANREF Foundation